How To Get Your Articles Indexed Fast With Google Plus
So you write your new blog article and you publish and then you wait and you wait and you wait for your new article to get indexed and show up in the Google Search Results, often taking up to a week in some cases for you to appear. Now that is way to slow for me and im sure it is for you as well…. the question is how do you get your content seen and indexed faster?
Well the answer to this question revolves mainly around your social media presence and also around the rank of your blog site, or if you like how Google sees your Blog Site
Now in most cases Google won't pay much attention to your site unless it is established and seen to offer value and you don't really get to this stage without social media.
So with this article i will give you a few tips to really get your content indexed and seen much much quicker than it currently is, my own content at InfoBunny is now indexing roughly withing 12 hours which is pretty fast.
So How Do You Get Indexed Fast?
Well there is one main resource that will get the job done all on it's own and that is Google Plus, but it is good practice to back up Google Plus with other sites and resources to also help you get indexed and seen and to help with off page seo and back linking.
So How Do We Get The Job Done With Google Plus?
Well it is as simple as just sharing your content on Google Plus, of course it helps if you have a following on Google Plus because it just gets so much easier if you do and that is really the main reason why i have worked to build up almost 36000 followers. Now i know this sounds like a lot but a few days ago i came across a blogger with 4.5 million followers ….. wow lol
So yes if you have followers then it is much easier, but you can still get comparable results with a few hundred followers you just have to be clever about the way you post.
So Here Is How You Do It
First thing to do is make sure that your new article is optimized, so you have all the normal htags, you have images with descriptions and alt tags, your linking internally etc et,c cover all the basic seo bases. And then you just share to Google Plus.
What is important is that you don't just autoshare and use the generic description that is given to you, change the description so there is a decent length of text, you don't want the post to look like an autoshare, so it is probably a good idea to write an intro then have a small section of the article and then an out paragragh to finish. Sharing will then grab teh main image from your post to use and if there is more than one you should have the option of selecting the image you want to use. It is really important that you share a full size image, if you are offered a thumb nail then you need to make some changes so that a full size image is shown.
This could be as simple as just resizing the image on your article or you may need to add a plugin that uses open graph protocol which is the image protocol format for Facebook
The image is absolutely key to generate social signals on Google Plus and all social media sites, because people will +1 or like and comment when they see an image, even if the topic is something they are not really interested in, if the image is good they will engage with it.
So once you have shared to your profile, that share is pretty much indexed instantly on Google and to prove this all you have to do is grab the share link and put it into Google Search and search and it will appear, showing that it has been indexed and this is exactly what we want to achieve with our article.
Your share being indexed is big news for you because it is content that people can find on Google Plus that leads to you post and this aspect becomes incredibly valuable with a lot of followers.
The next step is to relevant Google Plus Communities that are related to your content, you can then res-hare to these communities. You will need to go into your Google settings and un tick show community posts on your profile other wise your profile will show duplicate posts and you don't want you profile in anyway to look spammy.
And if you have a Google Page and you should have, you should re-share to that page as well.
That is pretty much all you have to do.
To get really good results with this strategy you do really need to focus on the images that you use right at the start and ask yourself will someone engage with this image, if the answer is yes then you are done, then if not then look to use images that will bring in engagement.
Here is one of the images that i am using on this article to produce social signals, its basically a quote style image that applies to this content.
More Things To Do
So once you have shared to your Google Plus Profile, Page and  few relevant communities you can then repeat the social sharing process on all your other social channels, Facebook, Pinterest, Twitter, Instagram, Tsu and any others you are a member of and then you are done  with your social sharing.  It's a good idea to just check to see how long it takes to get indexed, you will find the more you use this strategy the faster you will get indexed. If you would like to dig deeper into Google Plus then checkout my Guide To Google Plus on InfoBunny
Hope this gives you a few ideas to get your articles indexed, this is my last article for the Power Affiliate Club for 2014, so all that remains is for me to wish you all a very Happy Christmas and a prosperous New Year.
To your continued success regards
Here are some of the other popular Social Networks you can find me on.
Skype Ptcworldsocial
PS ……… oh look another image i can use to share my article 😉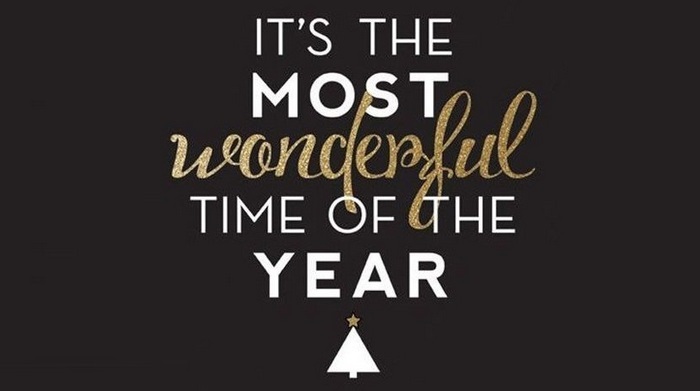 THANK YOU FOR SHOPPING PAC ….. MERRY CHRISTMAS 😉
PS- If you liked this post. please comment, like, and share below, Thanks!